Ryohgo Narita and artist Shizuki Morii will be back for planned novels and manga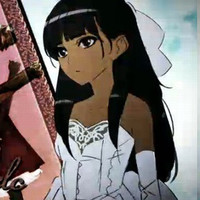 Along with Fate/stay night Unlimited Blade Works and Heaven's Feel anime and Fate/grand order smartphone game news, this weekend's Fate Project presentation announced plans for print series based on Fate/strange fake, the 2008 elaborate April Fool's joke from TYPE-MOON and writer Ryohgo Narita (Baccano, Durarara).
Narita and artist Shizuki Morii will be back for planned Fate/strange fake novels and manga, coming simultaneously from TYPE-MOON books and Dengeki Bunko.
The TYPE-MOON wiki describes the premise:
The plot centers around a Grail War faultily copied from the Third Holy Grail War in Fuyuki. After the end of the third Grail War, an organization from the United States that has magi separate from the London based Mage Association as members took data from Fuyuki's Grail War and planned their own ritual. After seventy years, they used the city Snowfield as the Sacred Land for their own Grail War. They were unable to successfully copy every aspect of the ritual, which lead to it acting only as an imitation that has lost the Saber class and allowed for the summoning of strange Servants due to the definition of a "hero" being blurred.

The Mage's Association has sent Rohngall and his pupil, Faldeus, to investigate the city and the status of the war. Faldeus, a spy from the US organization, has Rohngall sniped upon arrival, despite knowing that Rohngall was simply a puppet. He announces that their Holy Grail War has been in development and that it is real, which causes an uproar at the Clock Tower, and wishes to "advertise" the project to the Association.
------
Scott Green is editor and reporter for anime and manga at geek entertainment site Ain't It Cool News. Follow him on Twitter at @aicnanime.