Launching "Manga-Anime here" site to guide the fans away from illegal sources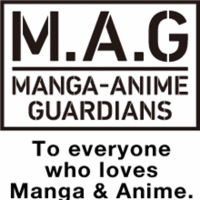 Following the scoop by NHK yesterday, Japanese government's Ministry of Economy, Trade and Industry (METI) today officially revealed the details of its "Manga-Anime Guardians Project," the first cross-industry anti-piracy measures for manga and anime. Read their statement below.
---
On July 28, 2014, along with launching a web site collecting links of legitimate Japanese Manga and Anime, called "Manga-Anime here" (URL:http://manga-anime-here.com), METI will start to monitor and remove illegally uploaded copies of around 580 works over five months. With a decrease in piracy in the market and through fair reward for legitimate contents, which leads to the creation of new contents, this project aims to generate a positive growth cycle.
Recently the cost of damage from pirate copies of Manga and Anime has been expanding. According to a report in 2013 from the Japanese Agency for Cultural Affairs of Japan, in major cities of China (Beijing, Shanghai, Guangzhou, and Chongqing) the cost of damage to Japanese contents is JPY 560 billion (approximately US$ 5.6 billion) per year. Also a 2014 METI report indicates that the estimated cost of damage from online piracy is as much as JPY 2 trillion (approximately US$ 20 billion).
Taking countermeasures against the serious damage caused by piracy, the Manga-Anime Anti-Piracy Committee was formed in July 2013 in response to a proposal by METI then subsequently launched the Manga-Anime Guardians Project (MAGP) to promote antipiracy activities.
---
They have also posted a two-minute special promotional movie featuring "Arigato" (Thank You) messages from 42 anime/manga characters, titled "Thanks, friends" on YouTube.
Read more on the official English pages for:
Ministry of Economy, Trade and Industry