"The content is not appropriate in the current situation"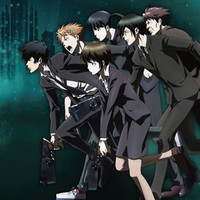 The official site and Twitter account for the Psycho-Pass anime project today announced that the broadcast of the 4th chapter of the on-going "New Edit Version" of the first TV anime, which was originally scheduled for tonight on July 31, is canceled. The 5th chapter is moved up instead. While the site simply says, "due to schedule reasons," their Twitter account explains more specifically:
"It is decided that the content of the 4th chapter of 'Psycho-Pass: New Edit Version,' which was scheduled to be aired this week, is not appropriate to air in the current situation, so we have moved up the 5th episode instead. We ask for your kind understanding. There is no plan for the episode to be aired in the future."
They doesn't mention directly, but it is obvious that this decision is caused by the recent murder case by
a 16-year-old high school girl in Sasebo-city, Nagasaki Prefecture. According to the police, the girl, who had
lived alone after her mother's death and father's second marriage, killed her female 15-year-old classmate
at her apartment on Saturday. She hit the victim's head with hammers more than 10 times and strangled
her as well. Then she cut off her friend's head and left hand with a 25cm-long saw. The police discovered
the dismembered body on a bed. She reportedly told investigators that she wanted to dissect someone.
The 4th chapter of Psycho-Pass: New Edit Version includes a similar crime case involving teenage girls.
Source: "Psycho-Pass" anime official site, Twitter
© "Psycho-Pass" Production Committee