$194,574 had been pledged towards $500,000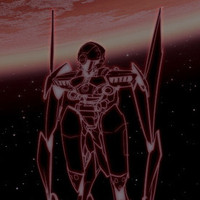 After raising $194,574 towards its $500,000 goal and with the month deadline approaching, Harmony Gold has cancelled the Kickstarter campaign to crowdfund Robotech Academya 24 minute pilot episode based on Carl Macek's concept for continuing the animated sci-fi series originally produced with footage from Macross, Genesis Climber Mospeada, and Super Dimension Century Southern Cross.
They posted a message explaining
Dear Supporters,
As of today, the Robotech Academy Kickstarter campaign will be suspended immediately.
First of all, we'd like to thank our supporters. We at Harmony Gold are extremely grateful for everything you have done during this campaign — not just your financial contributions, which were incredibly generous, but the time and effort you took to post on social media and let everyone know about the project. We are moved by your passion and your drive to make Robotech Academy a success. Although we did not reach our goal, the amount of money pledged by you, our supporters, added up to over $190,000, which is still a substantial sum for any project. Thanks to your efforts, more people have not only discovered Robotech Academy, but new fans are also taking a look at Robotech for the first time ever.
What's next? Throughout San Diego Comic-Con, many of you asked us what our "plan B" would be if the Kickstarter campaign did not reach its goal. We will continue to explore our options regarding Robotech Academy, so stay tuned in the coming months. In the meantime however, we plan on collecting our pre-production designs together and making them available on www.robotechacademy.com for everyone to browse. We've also been asked if some of the merchandise offered in this Kickstarter campaign could still be made available. We are currently working to bring these and other new Robotech products to market for Robotech's 30th Anniversary in 2015 and beyond. In order to stay informed when updates come, you can follow us on our social media sites:
You can like us on Facebook here: http://www.facebook/robotech
Follow us on Twitter here: http://www.twitter.com/robotechnews
And the official Robotech website: http://www.robotech.com
We would also like to take a moment to thank the team at FortySeven Communications, who tirelessly worked to connect Robotech Academy to our backers.
Lastly, we want once more to thank you, our supporters. We really enjoyed hearing your feedback and ideas, and enjoyed showing you a glimpse of Carl Macek's vision from Robotech Academy. We look forward to bringing you more Robotech in the months and years ahead.
— The Robotech Team
------
Scott Green is editor and reporter for anime and manga at geek entertainment site Ain't It Cool News. Follow him on Twitter at @aicnanime.