DVD and Blu-ray release coming September 2nd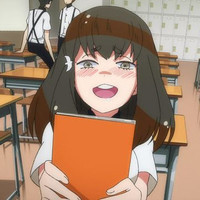 With the series set to be released on Blu-ray and DVD on September 2nd, Sentai Filmworks has announced their English dub cast for last year's superhero anime Gatchaman Crowds.
ABOUT GATCHAMAN CROWDS
A secret war rages in the shadows of Tachikawa City, where every day its unsuspecting citizens fall prey to the unseen and unfamiliar foes around them. With the citizens powerless to stop their erratic and indefensible attacks, a new kind of hero emerges to push back the encroaching darkness: enter the Gatchaman! Gifted with alien technology the likes of which the world has never seen, and imbued with a much needed jolt of whimsy and adventure from its latest oddball recruit, Hajime Ichinose, the Gatchaman's mission is to protect in secret, to defend unnoticed. Meanwhile, a new online sensation is exploding within the city: Rui Ninomiya's massive social networking hub known as GALAX is taking hold of the populace, turning every day "GALAXters" into heroes in the making.
Unfortunately, a new yet familiar foe known only as Berg Katze sees an opportunity to create chaos in the streets, coercing the techno-prodigy Rui with thoughts of social justice while secretly bending the GALAX Network to his will! Unable to understand his motives, the Gatchaman will have to rely on their energetic new member to figure out the puzzle laid bare by the former Gatchaman as his army grows stronger by the minute. An explosion of bright lights and pulse pounding rhythms comes together for an unforgettable, action packed experience as Hajime and the rest of the Gatchaman try to update the world together in GATCHAMAN CROWDS!
Director
Kyle Jones
English Dub Cast
Hajime Ichinose Jessica Calvello
Sugane Tachibana Corey Hartzog
Joe Hibiki Ty Mahany
Utsu-tsu Carli Mosier
PAI-MAN Luci Christian
O.D. Clint Bickham
Rui Ninomiya Shannon Emerick
Berg Katze David Wald
President X Jenni Strader
J.J. Robinson Leraldo Anzaldua
Cover Arts
------
Scott Green is editor and reporter for anime and manga at geek entertainment site Ain't It Cool News. Follow him on Twitter at @aicnanime.