Plus Toranoana prize lottery hug pillows and 3D mouse pads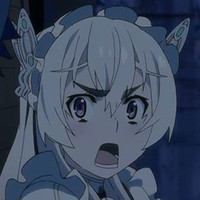 Shocking Truth! Cospa's store is about to start taking extra-early advance orders for a number of Chaika the Coffin Princess items. Two designs of English language shirts (2,900yen), a tea mug (1,000yen) and cleaning cloths (400yen) are coming to their Nijigencospa bishojo lines in October.
Meanwhile toranoana is doing a prize lottery, featuring hug pillows and 3D mousepads
『棺姫のチャイカ』とらのあなオリジナルグッズ登場!はずれなしの人気アイテム【とらくじ】がなんと8月の発売予定!お値段は741円(+税)にてとらのあな各店舗にて販売☆詳細はこちら⇒  http://t.co/dLWfxeVMNb pic.twitter.com/xWLtHhmgHK

— コミックとらのあな仙台店 (@tora_sendai) August 7, 2014
And the Comiket 86 tapestry...
角川書店「コミケ86」会場販売商品その④ 「棺姫のチャイカ」描き下ろし白&赤チャイカタペストリー 第2期決定「チャイカ」タペストリー。部屋に飾れば白&赤チャイカの競艶!?が!詳しくはこちら!http://t.co/S7BniwFqO2 pic.twitter.com/4wLjhsMuCH

— 角川書店アニメ公式 (@k_shoten_anime) August 14, 2014