Program to promote Japanese popular media by compiling lists of the best examples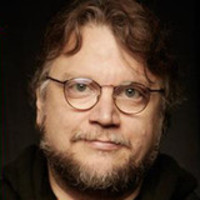 One of Japan's largest newspapers, the Yomiuri Shimbun, is organizing Sugoi Japan, a program to promote Japanese popular media by compiling lists of the best examples. Following conversations with pop culture authority Kaichiro Morikawa, author Fuminori Nakamura, and feminist manga critic Yukari Fujimoto, they've posted an endorsement from director Guillermo del Toro (Hellboy, Pacific Rim, Pan's Labyrinth), in which he mentions plans for an adaptation of the manga Monster.
Last year, speaking at the fourth annual Hero Complex Film Festival, del Toro said he has submitted a pilot script for the adaptation of Naoki Urasawa's award-winning Monster manga to HBO and was waiting to hear from the cable network if the series would go forward.
"You cannot compress 'Monster' into a feature," del Toro said of the project he is co-writing with "Doctor Who" and "Sherlock" writer Steven Thompson. "'Monster' is almost like Chekhovian, it has all these little characters that are incredibly smart and delineated. Each of them has an arc and if you follow all of them, at the end of the last book you will be satisfied."
At the time, in order to get permission, he needed to agree to submit an outline of every episode of the theoretical first season to Urasawa. Del Toro added that series would have a relatively short total length as it will strictly follow the manga's 18 volumes with nothing added to increase seasons or episode count.
The manga, and the first part of its Madhouse anime adaptation, have been released in North America by Viz.
ヘルボーイ、パシフィック・リム、パンズ・ラビリンスなどを監督したギレルモ・デル・トロ兄貴からスゴイお言葉を頂きました! http://t.co/KLettf44UR pic.twitter.com/rsQOLjP0Nm

— SUGOI JAPAN (@sugoijapan_jp) August 14, 2014
Del Toro's endorsement reads:
"Japan has been, and will always be, a great influence in Western art. Its impact on European painters in the 19th century was key to revitalizing Symbolism and Pre-Raphaelite art. In the same manner, anime and manga have permeated all of Western culture; their aesthetics, language and coding, their unforgettable and powerful stories have held great power for my generation of storytellers.
You can see the enormous love I have for all things Japanese in everything I do, be it Hellboy, Pacific Rim or Pan's Labytrinth, I remain keenly aware of Japanese filmmakers, Yokai legends, the engravings of Utamaro or Hokushai, the Kwaidan of Lafcadio Hearn or the anime of great masters, Miyazaki, Otomo, Go Nagai, OSamu Tezuka, Satoshi Kon and many others, the brilliant game design of Hideo Kojima, the Kaiju of Tsuburaya and the manga of Naoki Urasawa (one of which I am proud to be adapting into a TV series).
Japan has held a lure for me that remains unparalleled in my imagination. It is exciting and thrilling to see that we will witness as Japanese audiences vote for their favorite stories and storytellers, many of which, I am sure, we are not aware of in the West. The Sugoi Japan project will reveal amazing Japanese properties that will enrich the exchange of ideas, characters and stories that has connected both hemispheres of the globe for centuries now. I, for one, couldn't be more eager to discover them and be stimulated by their great creativity and originality."
The Sugoi Japan project is outlined:
Everyone is invited to join a groundbreaking nationwide vote for the country's best manga, anime, ranobe and entame shosetsu works.
The vote, organized by The Yomiuri Shimbun and slated for early October to late December this year, aims to extend the reach of "SUGOI JAPAN®!" culture into the world.
A British book series has sold over 400 million copies worldwide, but only a few Japanese works have been made into Hollywood movies. Japan is also blessed with a set of cultural assets that, as we well know, have the potential to be beloved the world over. We particularly feel strongly about manga and anime, as well as ranobe and entame shosetsu―the abbreviated Japanese words for "ranobe" (light novel) and "entame shosetsu" (entertaining novel).
We are passionately enthusiastic about the amazing best-selling works in the four genres, and we want the rest of the world to know about it! Therefore, we have launched a one-of-a-kind project called "Sugoi Japan." Sugoi is, of course, one Japanese word for "amazing," "wonderful" and "great."
To make this project work, we need the support of dedicated fans who know the leading works in each genre inside and out and cannot help loving them.
Everyone is eligible to join and cast a ballot in this unprecedented nationwide poll to choose the manga, anime, ranobe and entame shosetsu works that should be given an opportunity to go abroad and become global hits.
Vote and support Sugoi Japan!
The Sugoi Japan schedule
Early October 2014:A list of nominated works* to be publicized.

Early October to late December 2014:Voting takes place.
Works to be nominated for the Sugoi Japan vote will be selected on the basis of recommendations from fans of the manga, anime, ranobe and entame shosetsu genres as well as selected experts.