"The film should have been seen more by adult audience"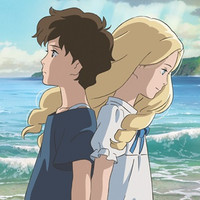 Toshio Suzuki, the 66-year-old former president of Studio Ghibli, talked to the press and gave his opinion on the box office failure of the studio's latest anime film When Marnie Was There directed by Hiromasa Yonebayashi after a talk event held at the Daikanyama Tsutaya book store in Tokyo on August 18. The film based on the children novel written by British author Joan G. Robinson opened in Japan with 461 screens on July 19 and earned a very disappointing 379,000,000 yen (about US$3,734,000) with 285,200 ticket sales in its first weekend. It was only 42% of Yonebayashi's first feature film The Secret World of Arrietty, which made about 900,000,000 yen in its opening weekend of July 17-18, 2010.
Suzuki believed the biggest reason for the underwhelming performance was the producer of Marnie, 37-year-old Yoshiaki Nishimura's wrong marketing strategy. The Studio Ghibli films have been known for
their appeal to a broader audience from children to adults. However, a marketing campaign to promote the
film was mainly focused on junior high or high school girls. Suzuki revealed that he received a letter from an
adult who saw the film and really loved it, and the person said in the letter, "Why don't you show the film
more to adults?"
"The target of the TV CMs for the film are narrowed down too much to junior and senior high school girls.
And the newspaper ads, which should have targeted to middle and old age audience, are also for that group.
Nishimura may be advertising the film to the wrong target audience. I thought he was going to come to me
for advice, but he didn't at all." Suzuki said, adding in a laughing mood, "It seems he has no respect for me."
As of the last weekend (August 16-17), When Marnie Was There has earned 2.64 billion yen in its five-week
run, it is 28% of The Secret World of Arrietty's total box office gross in Japan.
"When Marnie Was There" Japanese trailer
Source: Cinema Today