Directed by Taisuke Kawamura (Nodame Cantabile, Himitsu no Akko-chan)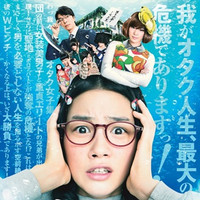 The official site for the upcoming live-action film adaptation of Akiko Higashimura's Kurage Hime/Princess Jellyfish manga is relaunched with a poster visual featuring the cast and a 50-second teaser. 20-year-old actress Rena Nounen plays the lead, jellyfish otaku girl Tsukimi Kurashita. Nounen gained a national popularity by her portrayal as Aki Amano in the 2013 NHK Asadora Amachan. The story revolves around her with other various type of otaku residents at Amamizukan, a retro-style apartment building in Tokyo.
Taisuke Kawamura, who previously worked on several live-action adaptations based on popular manga series including Nodame Cantabile (Saishu Gakusho Kou-Hen in 2010), Kochikame - The Movie: Save The Kachidoki Bridge! (2011), and Himitsu no Akko-chan (2012), directs the film with a script by Toshiya Ohno (Suite PreCure♪, Gatchaman Crowds).
The live-action film Kurage Hime/Princess Jellyfish opens in Japan on December 27.
Teaser
Poster visual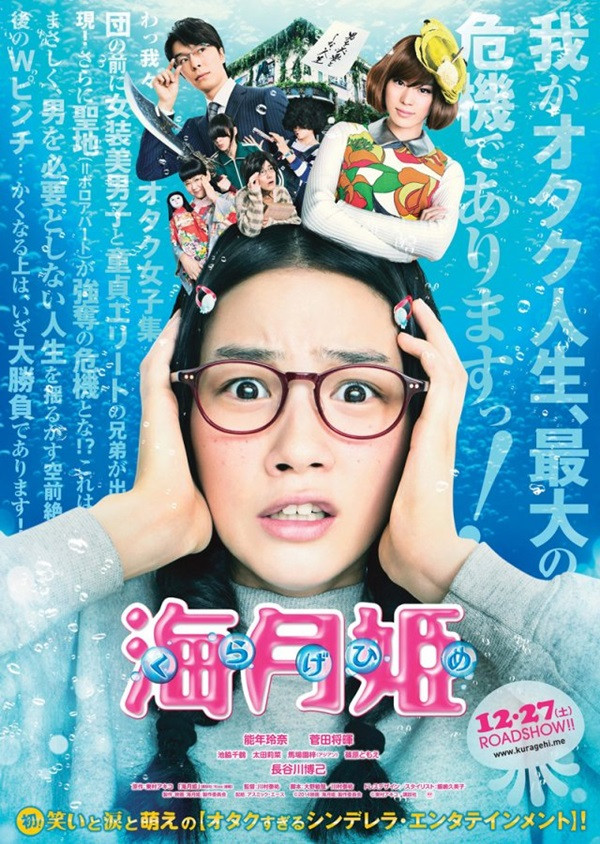 The manga tankobon 1st volume cover
via: Comic Natalie
© 2014 Movie "Kurage Hime" Production Committee
© Akiko Higashimura/Kodansha