Unlimited Noodle Works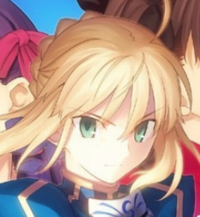 While the animation production team is working busily on the upcoming Fate/stay night at Ufotable, the ufotable cafes around Japan with licensed goods sales have posted their newest item! Following the seasonal theme, a Japanese summer staple in Somen noodles will be sold in a nice Fate/stay night branded box.
The above Tweet with the photo of Somen noodles in a Fate/stay night branded box with a shiny vinyl coat finish so "fans can save the box with ease" was posted by the manufacturer of the somen noodles.
image via ufotablecafe Twitter
Somen noodles are traditionally eaten cold and often served at home during very hot summers in Japan. The noodle manufacturer Shirataki Seimen is located in Tokushima and has been making this local specialty type of Somen noodle called Handa Tenobe Somen (Tenobe means hand-made in Japanese).
©Nitroplus/TYPE-MOON・ufotable・FZPC
©TYPE-MOON・ufotable・FSNPC