Masaki Suda will play Kuranosuke Koibuchi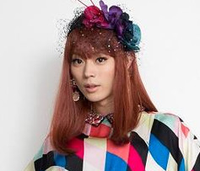 The live-action adaptation of Princess Jellyfish will hit the theaters in Japan at the end of this year, but before the movie opens, have you seen the first photos of Masaki Suda dressed as Kurako while cross-dressing yet? It's considered one of the important factors that decides if the movie will be successful and they have been officially posted! Check them out below!
Kuranosuke Koibuchi is the son of a Japanese politician, a college student and an impressive cross-dresser.
Here is Masaki Suda, as Kuranosuke. What do you think?
Here is another version. Are you convinced?
This is how Masaki would look normally.
In fact, Kuranosuke is not Masaki's first cross-dressing role. Above, Masaki as Tadakuni dressed in his sister's school uniform from Daily Lives Of High School Boys live-action movie.
Just in case you would like to check Masaki out in action as Kuranosuke as Kurako. The movie Princess Jellyfish will open in theaters in Japan on December 27th.
Images via Princess Jelly Fish Movie Official site, official Facebook page
(c)2014映画『海月姫』製作委員会
(c) 東村アキコ/講談社
(C)2013山内泰延/スクウェアエニックス・映画『男子高校生の日常』製作委員会