Becoming the most successful Japanese CG anime film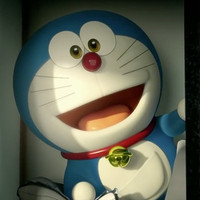 It is officially confirmed today on August 28 that Stand by Me Doraemon, the first 3DCG film based on the popular manga series Doraemon created by Fujiko F. Fujio, has earned an amazing 5,043,058,900 yen (about US$48.6 million) with 3,817,074 ticket sales as of August 27. It has topped Japan's weekend box office for three week in a row since its opening on August 8. It now becomes the top-grossing Japanese 3DCG film in history. The top-grossing Doraemon 2D film was Doraemon: Nobita no Himitsu Dogu Museum which was released in March 2013 and earned 3.98 billion yen, so it means Stand by Me Doraemon is also the most successful film in the 35-year-old anime franchise.
The film is scheduled to be released in 21 countries/regions in the world. According to the distributor of the film Toho, the confirmed countries/regions are: Korea, Taiwan, Hong Kong, Macao, Singapore, Malaysia, Brunei, Vietnam, Thailand, Laos, Cambodia, Myanmar, the Philippines, Indonesia, Italy, San Marino,
Vatican, Malta, Monaco, Switzerland, and Spain.
Trailer
via: Mantan Web
© 2014 "Stand by Me Doraemon" Production Committee