Claire and Moira will be playable leads, available for single-player or co-op in campaign mode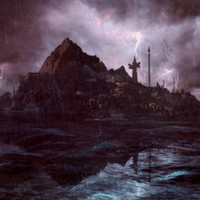 Thanks to the November issue of GamesMaster Magazine, new details have surfaced regarding Resident Evil: Revelations 2, including the fact that Claire Redfield and Barry Burton's daughter Moira Burton will be playable leads!
Thanks to Push-Start, we've unlocked (thanks, Barry) a bevy of new details surrounding the upcoming entry in the Resident Evil saga. Claire and Moira will be available for players to choose from, though both characters will feature different roles.
Claire's campaign will feature more combat, where Moira will take on a support role, tossing herbs Claire's way and shining a literal light on the horrors that come the pair's way with a flashlight. If Claire should die, that will result in a Game Over for the player, though Moira will be able to help keep Claire alive.
As far as the campaign itself, it's said to focus on more of a survival horror theme rather than the run-and-gun action of games like Resident Evil 5 and Resident Evil 6, with the events of Resident Evil: Revelations 2 in fact taking place between the events of those games.
Producer Michiteru Okabe, speaking to GamesMaster, mentioned fan feedback as playing an integral part in the development of the game: "I want this to be both a game that doesn't lose what made its predecessor great, while also bringing something new and exciting to the Resident Evil series."
The new "Afflicted" enemy type can cover the "something new" part, but what'll be exciting is two female playable characters and a hopeful return to form for the series.
Resident Evil: Revelations 2 is set for an early 2015 release for PS4, Xbox One, Xbox 360, PS3, and PC.
-------
Fueled by horror, rainbow-sugar-pixel-rushes, and video games, Brittany is a freelancer who thrives on surrealism and ultraviolence. Follow her on Twitter @MolotovCupcake and check out her portfolio for more.