"The Usual Suspects" writer Christopher McQuarrie serves as the director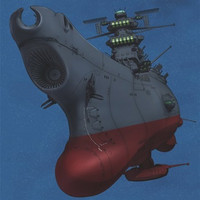 Tokyo-based company Voyager Entertainment officially announced today on September 8 that a live-action film adaptation of Space Battleship Yamato is in the works as a Hollywood film Star Blazers, using its U.S. broadcast title. Back in October 2013, the project was scooped by Deadline, but no official statement from the Japanese side at the time.
As reported by Deadline, Christopher McQuarrie is set to direct the film for Skydance Productions. He is known as the script writer for The Usual Suspects, and writer/director for Tom Cruise's 2012 film Jack Reacher. He is currently working on Cruise's upcoming Mission: Impossible 5, then Star Blazers will be his next project after that. The president of Voyager Entertainment Shouji Nizhizaki joins the film as an executive producer. He is one of the adapted sons of Yoshinobu Nishizaki, the producer of the original anime series.
The size of the budget will be about the same with that of the mega-production Hollywood films by Skydance,
such as Mission: Impossible – Ghost Protocol (estimated budget: US$145 million) or Star Trek Into Darkness
(US$185 million). David Ellison, CEO of Skydance who serves as one of the produces of the film says, "We
can't clearly state the date right now, but we hope we will be able to release the film in 2017 or 2018."
Christopher McQuarrie (c)2014 Skydance Productions, LLC.
via: Comic Natalie, Asahi.com
Yamato image (c)Yoshinobu Nishizaki/2014 Space Battleship Yamato 2199 Production Committee