The last 10th project will be revealed on October 5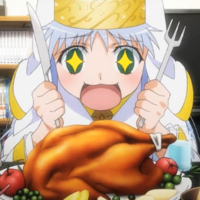 Since April of this year, Dengeki Bunko has been celebrating the 10 years career of Kamachi Kazuma, who is best known for his Toaru Majutsu no Index/A Certain Magical Index light novel series. He made his debut as a professional writer with the very first volume of A Certain Magical Index from Dengeki Bunko in April 2004. The series has inspired two TV anime series and one feature film. In addition, its spin-off series A Certain Scientific Railgun has also had two TV anime.
As the 9th of the 10 celebration projects, a newly-animated PV featuring his popular characters is posted today. The collaboration PV is produced by J.C.Staff, the company has also worked on the anime adaptations of his novel series. How many of them do you know?
The last 10th project is scheduled to be revealed at the main stage (Akihabara UDX) of Dengeki Bunko
Aki no Saiten (Autumn Festival) 2014 on October 5. The author's 10th anniversary event will have Atsushi
Abe (the voice of Touma Kamijo in the A Certain Magical Index anime series), Yuka Iguchi (Index), Rina
Sato (Mikoto Misaka), Kazuma Miki (vice editor in chief at Dengeki Bunko), with Akihisa Souguchi as the
moderator. Many fans are expecting it will be a new anime project.
Source: Kamachi Kazuma 10th anniversary site
© Kadokawa Corporation 2014