The Annex 1 arc will premiere on September 26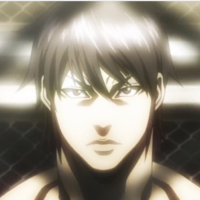 Warner Brothers Japan's YouTube anime channel has posted a 15-second new TV CM for the upcoming TV anime Terra Formars, which covers the Annex 1 arc of the Sci-fi manga of the same name created by Yu Sasuga (story) and Kenichi Tachibana (art). The CM has been aired in Japan since last weekend.
As reported, a mysterious unit named TERRASPEX performs the OP song "AMAZING BREAK" and ED song "Lightning" for the anime. As of today, the members of the unit (many fans believe they are the voice actors of the anime) still have not yet been revealed.
TV anime Terra Formars premiere schedule:
September 26: Tokyo MX (24:30~)
October 1: ABC Asahi Housou (26:14~), CBC TV (26:58~)
October 2: CS TeleAsa Channel 1 (24:00~)
October 3. BS 11 (24:30~)
TV CM for "Terra Formars" TV anime
"2620" version Trailer for "Terra Formars" OVA BUGS2 arc
Source: "Terra Formars" TV anime official site
© Yu Sasuga,Kenichi Tachibana/SHUEISHA,Project TERRAFORMARS