His first English-language film shot in Canada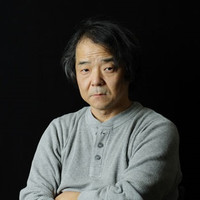 Tokyo International Film Festival has revealed the full line-up for its special invitation films for this year. According to the list, the festival will host the world premiere screening of acclaimed anime director Mamoru Oshii's latest live-action feature film GARM WARS The Last Druid. The first English-language film for 63-year-old director is reportedly based on or inspired by G.R.M. THE RECORD OF GARM WAR, his cancelled project in the 1990s. Some ideas of the project were later used for his 2001 live-action film Avalon with much less budget than originally planned for G.R.M. (approximately 6 billion yen).
There has been little known about the plot of the film. According to the co-production company Nakamura Group Advantage's website, it is described as, "In a world where clone soldiers from three
military tribes are locked in a perpetual battle of air, land and technology, one clone is separated from
the battle and finds herself on the run with a group of unlikely companions." At his talk event "Mamoru no
Heya" (Mamoru's Room) in June, Oshii explained, "It is a fantasy story in a Celtic world featuring
descendants of a special clan," and also added, "Though shooting it as a live-action, we used CGI for the
half of the film. It is much different from Patlabor."
Oshii with the cast/staff of GARM WARS at Toronto International Film Festival
(posted by Mélanie St-Pierre who played Khara)
Had an amazing night at Oshii-san's retrospective, reuniting w/ the team and seeing the #GarmWars trailer. #ICWOshii pic.twitter.com/f5uT5veIAu

— Melanie St-Pierre (@MelanieStPierre) July 13, 2014
Tokyo International Film Festival 2014 is scheduled to be held in Tokyo from October 23 to 31. It will also
screen Parasyte (live-action film based on Hitoshi Iwaaki's manga), The Next Geration -Patlabor-: Episode 10,
Attack on Titan: Guren no Yumiya (1st compilation film), Appleseed Alpha, and special footage of Keiichi Hara's
upcoming anime feature Sarusuberi.
via: Akiba Souken, Cinema Today