PC release in addition to previously confirmed PlayStation 4, PlayStation 3, Xbox One, and Xbox 360 release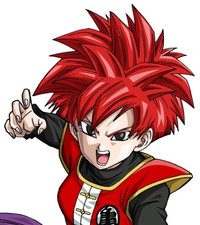 Last night ahead of the first official day of Tokyo Game Show, Bandai Namco announced that the highly anticipated Dragon Ball Xenoverse will now be getting a PC version via Steam in addition to the previously announced releases for PlayStation 4, PlayStation 3, Xbox One, and Xbox 360, which will make it the first Dragon Ball game to be released on the Steam service in the US.
To celebrate the news, the US branch of Bandai Namco has also released the subtitled version of the Tokyo Game Show trailer, also released yesterday with more details on the games plot, which can be seen below:
In related news, more details have been confirmed by Silicoinera regarding the role of the mysterious fighter character that plays a central role in the game, such as the fact that the character will be the player-created avatar and will learn fighting techniques from the Dragon Ball cast. However, at the beginning of the game, the created character will not be strong enough to learn from the strongest characters immediately, the character must train and build technique through the storyline which involves the rewriting of the Dragon Ball canon to favor the enemies. The player avatar has been "summoned" by Shenron to correct history.
With the interesting new plot details, who's looking forward to the game and the Steam release?
---
Humberto Saabedra is the Owner of AnimeNews.biz, Editor-in-Chief of PhoneNews.com and a part-time recording engineer. He can also be found musing on things (and Nico Robin) at @AnimeNewsdotbiz