9th single "CHIASTOLITE" will be available on October 29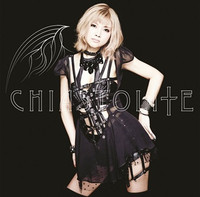 32-year-old singer Sayaka Sasaki has performed many anime theme songs, including for Tatakau Shisho: The Book of Bantorra (2nd OP song "Seisai no Ripieno"), Nichijo (ED "Zzz"), CARDFIGHT!! Vanguard (4th ED "Starting Again"), Dakara Boku wa, Ecchi ga Dekinai (OP "Reason why XXX"), Senran Kagura (OP "Break your world"), and the most recent Broken Blade TV series (OP "Junction heart"). Her latest anison is "CHIASTOLITE," the ED theme for the upcoming TV anime Garo: Honoo no Kokuin, which is scheduled to premiere in Japan on October 3.
"CHIASTOLITE" is produced by popular gothic/heavy metal unit Yosei Teikoku, and its lyrics is written by Sayaka Sasaki herself. The CD single will be released in two editions on October 29. Check the short version PV below.
"CHIASTOLITE" short PV
Artist ver. CD jacket
Anime ver.
"Garo: Honoo no Kokuin" PV