Every Saturday starting on October 4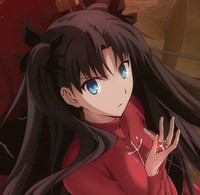 A week of new announcements at Crunchyroll winds down on a high note as Fate/stay night is set to join the fall lineup. Fate/stay night is set to broadcast every Saturday starting on October 4, with episodes 1 and 2 at 11:00am, and subsequent episodes at 10:30am Pacific Time for its premium members, with free members able to watch one week later. More information can be found on www.crunchyroll.com/fatestaynight.
Background and story
This highly anticipated series, based on the visual novel of the same name, focuses on the Unlimited Blade Works plotline, with heroine Rin Tohsaka taking center stage. While keeping the same voice cast as the previous iteration, some of the staff and studio behind the critically acclaimed and prequel series to Fate/stay night, Fate/Zero, will be helming the series, with animation studio ufotable handling the animation production.
"Fuyuki City—a city surrounded by the ocean and the mountains becomes the setting for an age old ritual. To realize the mythical Holy Grail, which is said to grant any wish from its possessor, seven masters are given seven heroic spirits chosen by the Grail. These heroic spirits or servants are: Saber, Lancer, Archer, Rider, Caster, Assassin and Berserker. Each master will enter into a contract with their assigned servants and battle the other masters and servants to the death until only one pair remains…This is the ―Holy Grail War."
Fate/stay night will be available to Crunchyroll's audience in the following territories: North America, Central America, South America, Australia, New Zealand, United Kingdom and Ireland.
---------
Patrick Macias is editor in chief of Crunchyroll News and editor of Otaku USA magazine. He is also the author of the Paranoia Girls webcomic.