Who's the cutest Palico of all?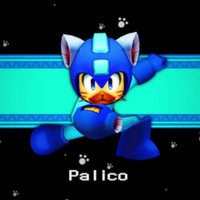 Monster Hunter 4 Ultimate is already set for plenty of different collaborations, and Capcom has just announced yet another one for fans to get excited about. This time around, it's a character you may not be expecting!
As you've no doubt already seen, the latest trailer features Mega Man armor that players can equip their Palico with, as well as a "Rush Hammer" weapon created as an homage to Mega Man's faithful robotic sidekick.
This announcement comes hot on the heels of the news that Tetsuya Nomura of Square Enix will be creating a set of exclusive armor for the game as well. Which collaboration are you most excited about? Personally, I can't wait to have an adorable Mega Man Palico.
[via Gematsu]
-------
Fueled by horror, rainbow-sugar-pixel-rushes, and video games, Brittany is a freelancer who thrives on surrealism and ultraviolence. Follow her on Twitter @MolotovCupcake and check out her portfolio for more.