New details confirmed in Japanese magazine "Cut"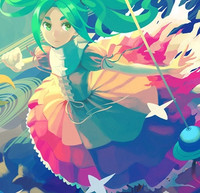 The Japanese magazine Cut has confirmed more details on the direction of the Monogatari anime franchise. Tsukimonogatari has been confirmed as the latest light novel adaptation currently in production according to an interview snippet with the anime series staff in the magazine and posted by YaraOn. Further details on the anime adaptation are currently unknown, but expected in the future.
Tsukimonogatari is the 13th book in the Monogatari light novel series and is the first novel in the "third season" story arc, following the end of the second season arc with Koimonogatari. The light novel was released in September 2012 and features the "Yotsugi Doll" story. How many of you are waiting to see where the series goes with this latest news?
Illustration: ©Kodansha BOX/VOFAN

---
Humberto Saabedra is the Owner of AnimeNews.biz, Editor-in-Chief of PhoneNews.com and a part-time recording engineer. He can also be found musing on things (and Nico Robin) at @AnimeNewsdotbiz