Funimation previously announced plans to air series on Toonami in August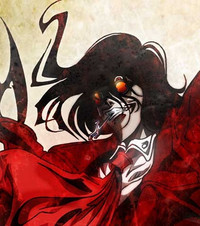 If you remember last August, I covered the surprise announcement that Toonami was going to air Hellsing Ultimate after Black Lagoon ended its first broadcast run in September and much excitement was had by many that never expected the series to air on cable. It looks like something changed in Toonami's plans to air the complete OVA series, because they issued the following clarification and apology earlier this morning, in Jason DeMarco's usually terse and direct style:
So…when we started out we were told we were getting all 10 Hellsing Ultimates. And it turns out we aren't. Sorry. We encourage you to finish the story where you can find it. We will always try to do our best, but sometimes that isn't good enough. Enjoy it while it's on.

XOXOX

Toonami



The Hellsing Ultimate broadcast run will now end next month on November 8th with the 8th episode. It should be noted that the last two episodes of the OVA series were announced by FUNimation earlier this year after years of waiting on the Geneon-NBC Universal purchase to be completed and they will be released this later month on home video.

---
Humberto Saabedra is the Owner of AnimeNews.biz, Editor-in-Chief of PhoneNews.com and a part-time recording engineer. He can also be found musing on things (and Nico Robin) at @AnimeNewsdotbiz