Written/composed/arranged by Maruko Maruyama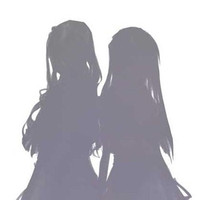 It has been five months since Alice, one of the two founding members of high school girls duo ClariS, left the unit in order to concentrate on her studying. As reported in June, the only remained member Clara denied the rumors about the breakup of the unit on the phone interview with Fuji TV's morning show "Mezamashi TV."
The official site of the unit finally announced on October 25 that their new song "Clear Sky" introducing a new member will be included in a bonus CD bundled with the upcoming 19th issue of M-ON! Entertainment's Lis Ani! to be released in Japan on November 8. Before making their major debut with 1st single "irony" (Ore no Imouto ga Konna ni Kawaii Wake ga Nai 1st OP), their early song "DROP" (performed as Alice☆Clara) was produced for the 1st issue of the magazine in April 2010.
The new song "Clear Sky" is written/composed/arranged by Maruko Maruyama who has been working with
the unit since 2012. She created: "I'm in love" (in 4th single "Naisho no Hanashi"), "Memory," "graduation,"
"zutto" (in 1st album "BIRTHDAY"), 5th single "Wake Up," "HANABI," "with you," "eternally" (in 2nd album
"SECOND STORY"), "Pieces" (in 8th single "Colorful"), "RESTART," "Orange" (in 3rd album "PARTY TIME").
A sample image for the new song
Source: ClariS official site
© SME Records Inc.