The highest record in the history of Walt Disney Studio Japan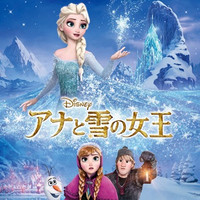 Walt Disney Studio Japan today announced that the "MovieNEX" set of its 3DCG musical fantasy film Frozen, which contains both a DVD and Blu-ray disc with the digital copy code, has sold over 3 million sets in Japan in four months since its release on July 16. It has become the top-selling product of the company.
The film, titled as Ana to Yuki no Jyoou (Anna and the Snow Queen) in Japan, has also been rented more than 4.5 million times and watched 450,000 times on demand. It earned about 25.4 billion yen in the Japanese box office in its five months run and became the third highest-grossing film of all time in Japan, after James Cameron's 1998 film Titanic with 26.2 billion.
"Frozen" Japanese edition trailer
"Arino Mamade" (Let It Go Japanese version sung by Takako Matsu)
The Japanese poster
via: AV Watch
(C) 2014 Disney. All Rights Reserved.