Nobuo Uematsu responsible for many of the game's tracks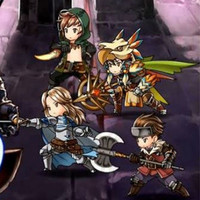 It turns out Japanese fans enjoyed the iOS and Android JRPG Granblue Fantasy enough that it's received an official soundtrack. Developer Cygames' smash hit was only released in Japan, but perhaps with the sort of popularity it's enjoyed, we could see a Western release one day.
Cygames' soundtrack features music from the game created by famed composer Nobuo Uematsu, so that could very well have something to do with how popular the game actually is. The soundtrack was sold at Comiket 86 and is now going to be on sale for 3,000 yen.
Here's a brief snippet of the soundtrack if you want to hear how it sounds.
[via Siliconera]
-------
Fueled by horror, rainbow-sugar-pixel-rushes, and video games, Brittany is a freelancer who thrives on surrealism and ultraviolence. Follow her on Twitter @MolotovCupcake and check out her portfolio for more.