New magical girl TV anime is now available on Crunchyroll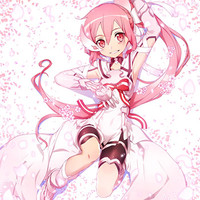 Unlike the 1st PV mainly focused on the characters' daily life, the 2nd PV for the ongoing TV anime Yuki Yuna wa Yusha de Aru, which is posted by Pony Canyon today, more features their transformation scenes and battles as fighting magical girls. The TV anime is animated by Studio Gokumi (Kiniro Mosaic, Atelier Escha & Logy: Alchemists of the Dusk Sky) and has been aired on the "Animeism" block of MBS and its affiliates since October 16. It is now also available to Crunchyroll audience worldwide except for Asia.
The first volume of the DVD/Blu-ray disc for the first two episodes is scheduled for release on December 17, 2014. The first press of the disc comes with a PC adventure game produced by Minato Soft (Kimi ga Aruji de Shitsuji ga Ore de, Maji de Watashi ni Koi Shinasai!), and you can download its trial edition here.
2nd PV
1st PV
Latest CM for the 1st DVD/Blu-ray
Promotional poster image
© 2014 Project 2H