Co-directed by Takashi Yamazaki, Ryuichi Yagi, Makoto Hanafusa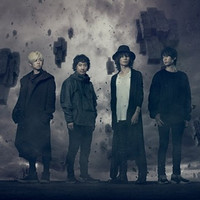 Following the short version posted four days ago, a four-minute full version PV for "Parade," the theme song for the live-action films Kiseiju/Parasyte, performed by four-member Japanese rock band Bump of Chicken, is now online. Its digital single is just released today in Japan simultaneously with the first part of the films.
The PV is co-directed by the director of the Parasyte live-action film series himself, Takashi Yamazaki (Always series, Space Battleship Yamato, Stand by Me Doraemon), his colleague at the VFX studio Shirogumi, Ryuichi Yagi (Bio Hazard 0, Friends: Naki on Monster Island), and CG art creator Makoto Hanafusa (Onimusha 2, Rule of Rose). The concept of the video is "the vision visualized the world through the eyes of the parasites."
The first part of the Parasyte live-action films is just released in Japan today on November 29, the second
part is scheduled for release on April 25, 2015.
"Parade" full PV
Digital single jacket
Bump of Chicken
via: Natalie