New album on sale February 2015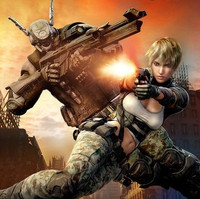 Electro maestro Yasutaka Nakata – who pens and produces the hits for Perfume and Kyary Pamyu Pamyu – and his CAPSULE unit have a new album entitled WAVE RUNNER set for release in February.
One of the songs to be featured on the LP, "Depth", has already debuted in Shinji Aramaki's recent CGI animated film Appleseed Alpha, featuring the pipes of singer Toshiko Koshijima (as do most CAPSULE SONGS). Now, as WAVE RUNNER approaches its sale date, the song appears again in a short music video. Enjoy below!
BONUS! Cover art for WAVE RUNNER by CAPSULE
------
Patrick Macias is editor in chief of Crunchyroll News and Otaku USA magazine. He is also the author of the Paranoia Girls webcomic.