Featuring the silhouettes of Yugi and Kaiba?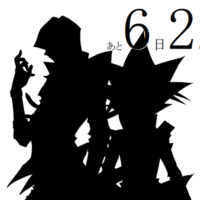 It has been confirmed that a teaser site for the new Yu-Gi-Oh! film project officially launched today on December 8. According to the countdown clock, full information will be disclosed at 10:00 am on December 15 (JST), 4:00 pm, December 14 (PST).
Only things we can see on the site now are silhouettes of two characters, look like Yugi and Seto Kaiba from the original series. What do you expect for this new Yu-Gi-Oh! film project? A reboot, live-action, or another all star film?
Screen shot
via: Mantan Web