The special manga series continues on with its thirteenth installment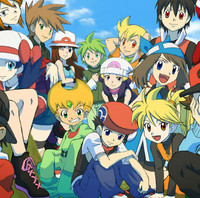 The Pokémon Adventures manga series is going to be serializing a new arc, known as Pocket Monsters Special Omega Ruby & Alpha Sapphire.
The series will run on Shogakukan's Web Sunday digital manga website as early as January 6, and this arc will act as the thirteenth stage of the Pocket Monsters Special/Pokémon Adventures series. It's been running for quite some time.
The manga will follow characters Ruby, Sapphire, and Emerald as they attempt to solve the mystery behind some bizarre caves in Muro Town (Dewford Town) and uncover their own Mega Evolutions. Check it out and let us know what you think!
[via Anime News Network]
-------
Fueled by horror, rainbow-sugar-pixel-rushes, and video games, Brittany is a freelancer who thrives on surrealism and ultraviolence. Follow her on Twitter @MolotovCupcake and check out
her portfolio
for more.