Directed by Keishi Otomo (Platinum Data, Rurouni Kenshin)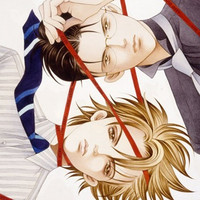 It is announced today that the next project for Keishi Otomo, who directed the very successful three Rurouni Kenshin films, will be a live-action adaptation film of Reiko Shimizu's sci-fi mystery manga Himitsu - The Top Secret-, which is scheduled to be released in Japan in summer of 2016. It was previously adapted into a 26-episode TV anime titled Himitsu -The Revelation- by Madhouse in 2008.
The manga was serialized in Hakusensha's Monthly Melody from 2001 to 2012, then compiled in 12 tankobon volumes. Its spin-off/prequel series Himitsu Season 0 is currently running in the magazine.
In year 2060, the investigators at the 9th forensic laboratory in National Research Institute of Police Science are using MRI scanners, a fictional investigation tool to retrieve up memories from dead people's brains with electrical stimulation by magnetic force. The procedure has to be done within 10
hours after death. By seeing so many privacy and aberrant memories from the crime scenes, they also
have to face the danger of losing their mental capacity. The story centers on a rookie investigator Ikkou
Aoki and the head of the laboratory, Tsuyoshi Maki, who has a secret past.
The film will be distributed by Shochiku.
Manga visual
Tankobon covers
via: Comic Natalie
© Reiko Shimizu/Hakusensha