Directed by Hisashi Saito (Heaven's Lost Property, Haganai)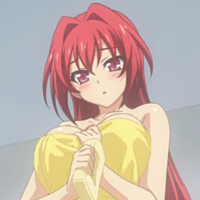 The official website for the upcoming TV anime adaptation of Tetsuto Uesu's fantasy light novel series Shinmai Maou no Testament/The Testament of Sister New Devil has announced the details of the first volume of the DVD/Blu-ray to be released in Japan on Match 27, 2015, with a 15-second CM.
It is confirmed that the DVD/Blu-ray editions will include unaired salacious scenes which are not appropriate for TV viewers. Uesu's original novels have been famous for such scenes in the story and illustrations by Nekosuke Ohkuma. The first volume containing the first two episodes will have three minutes scenes in total as the director's cut edition.
CM for the DVD/Blu-ray
Blu-ray limited edition set
Jacket illustrations
The love-comedy action TV anime is scheduled to premiere on January 7, 2015.
Premiere schedule:
January 7: Tokyo MX (25:35~), Sun TV (26:00~)
January 8: AT-X (22:00~), Gifu Housou (25:45~), Mie TV Housou (26:20~), BS11 (27:00~)
January 11: TV Saitama (24:30~), Chba TV (24:30~), tvk (24:30~)
January 13: TVQ Kyushu Housou (27:05~)
2nd PV
Main voice cast

Basara Tojo: Yuichi Nakamura
Mio Naruse: Ayaka Asai
Yuki Nonaka: Bridcutt Sarah Emi
Maria Naruse: Kaori Fukuhara
Chisato Hasegawa: Yu Asakawa
Jin Tojo: Keiji Fujiwara
Takigawa Yahiro: Tomokazu Sugita
Kurumi Nonaka: Iori Nomizu
Takashi Hayase: Go Inoue
Kyoichi Shiba: Daisuke Hirakawa
Zest: Seiko Yoshida
Mamoru Sakazaki: Kenjiro Tsuda
Main Staff:
Director: Hisashi Saito (Heaven's Lost Property, Haganai 1st season, Fantasista Doll)
Scripts: Takao Yoshioka (Happy Lesson, The Familiar of Zero, WataMote)
Character design: Yoshihiro Watanabe (Heaven's Lost Property, Haganai)
Anime Production: Production IMS (Inari, Konkon, Koi Iroha, Date A Live II, Ore, Twintail ni Narimasu.)
Original story: Tetsuto Uesu
Original character design: Nekosuke Okuma (Nitro+)
Anime key visual
1st PV
via: "The Testament of Sister New Devil" TV anime official website
© Tetsuto Uesu, Nekosuke Okuma, KADOKAWA/"The Testament of Sister New Devil" Production Committee