Seven titles join "Assassination Classroom"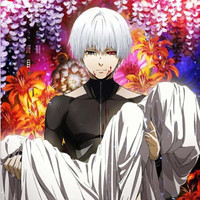 FUNimation has announced seven returning anime title joining Assassination Classroom in their winter 2015 simulcast line-up, including Fairy Tail, One Piece, Yona of the Dawn, Garo the Animation, SHONEN HOLLYWOOD -HOLLY STAGE FOR 50-, Kamisama Kiss – Season 2, and Tokyo Ghoul √A.
Fairy Tail
Streaming every Fridays at 9pm ET
synopsis:

Across the Fiore kingdom, wizards join guilds and make their pay by filling magical needs—but one guild has a reputation as the roughest, rowdiest, most dangerous of all: Fairy Tail!



When four young Fairy Tail members unite, their bond is forged by a power found in neither muscle nor magic and grows stronger with every mission. Whatever you do, don't mess with these friends or you'll get a taste of Natsu's flaming fist or Gray's ice hammer, suffer a painful blow from one of Lucy's celestial spirits or catch the edge of Erza's mighty blade! Whether they're stopping demons from devastating the world or wrestling in the mess hall, this mystical team manages to inflict as much damage to their rivals as they do to the surrounding area!


One Piece
Streaming every Saturday at 9pm ET
The battle in Dressrosa rages on as Luffy & Law's alliance is put to the test against the powerful Don Quixote Pirates.


series synopsis:
Monkey D. Luffy is a boy with big dreams. This daring rubber-man refuses to let anyone or anything stand in the way of his quest to become king of all pirates. With a course charted for the treacherous waters of the Grand Line, Luffy strikes out in search of a crew – and a boat. Along the way he'll do battle with scallywag clowns, fishy foes, and an entire fleet of marines eager to see him walk the plank. The stakes are high, but with each adventure, Luffy adds a new friend to his gang of Straw Hat Pirates! Like his hero Gold Roger, this is one captain who'll never drop anchor until he's claimed the greatest treasure on Earth – the Legendary One Piece!


Yona of the Dawn

Streaming every Tuesday at 10am ET

series synopsis:
Upon her sixteenth birthday, the cheerful Princess Yona intended to tell her doting father of her love for Su-Won, but her life was turned upside down after witnessing the man she loves cruelly assassinating her father. Heartbroken by this painful betrayal, Princess Yona fled the palace with her loyal servant Hak. Now, she will take up the sword and the bow on a quest to gain new allies and protect her beloved people.



GARO THE ANIMATION

Streaming every Friday at 12:23pm ET



series synopsis:

The King's close advisor implemented a large-scale witch-hunt. The tragic victims of this hunt were not witches, however, but Makai Knights and Makai Priests. One Makai Priestess gave birth to a child while being burned at the stake. That child carried the bloodlines of the Golden Knight. Although he was saved by his father, a Makai Knight himself, the newborn, León Luís, suffered greatly from the unjust death of his mother. And so he vowed to learn the ways of a Makai Knight from his father, Germán Luís, and use his training to seek revenge. During his battles against the demons known as "Horrors," León must gradually approach reality and accept the truth.



Meanwhile, the powerful former adviser to the King, Mendoza, banished Prince Alfonso and his mother while the king was bedridden. Eager to reclaim his kingdom and save his people, Alfonso embarks on a quest to find the legendary Knight – but destiny holds a twist of fate in store for him.



Together, León and Alfonso begin long and difficult journey filled with many hardships.



SHONEN HOLLYWOOD – HOLLY STAGE FOR 50 -



First episode available on January 10th, at 12:30pm ET

New episodes every Saturday at 12:30pm ET



The critically-acclaimed hidden gem SHONEN HOLLYWOOD -HOLLY STAGE FOR 49- returns– if you've ever wanted a realistic look at Japanese show biz without the lies and sparkly facade, this is your backstage pass.



series synopsis:


These boys won't stop till they make it to the top!



Get another true life, behind-the-scenes glimpse of Japanese show business as Shonen Hollywood returns for a second season! Fifteen years ago, the famous idol group Shonen Hollywood stole the hearts of thousands adoring fans. Their performance at the famous Hollywood Tokyo Theater is the stuff of legend, and now a new group of boys is determined to become the next generation of this famed super group. Ikuma, Kakeru, Shun, Kira, and Daiki will train day and night as they chase their dreams on the road to superstardom!




Kamisama Kiss – Season 2

First episode available on January 5th at 9am ET

New episodes every Wednesday at 9am ET



Kamisama Kiss gets its long-awaited second season, now with new characters and a deeper look into Tomoe's dark past!



series synopsis:
Nanami was just a normal high school girl down on her luck until a stranger's lips marked her as the new Land God and turned her world upside down. Now, she's figuring out the duties of a deity with the help of Tomoe, a reformed fox demon who reluctantly becomes her familiar in a contract sealed with a kiss. The new responsibilities—and boys—are a lot to handle, like the crow demon masquerading as a gorgeous pop idol and the adorable snake spirit who's chosen the newly minted god to be his bride. As the headstrong Tomoe tries to whip her into shape, Nanami finds that love just might have cute, pointed fox ears. With romance in the air, will the human deity be able to prove herself worthy of her new title?



In the second season, sparks continue to fly between Nanami and Tomoe, but will an dangerous force from Tomoe's troubled past drive a wedge between he and Nanami?


Tokyo Ghoul √A

First episode available on January 8th at 11am ET.

New episodes every Thursday at 11am ET



This dark, supernatural mega-hit anime returns this winter, and the ghouls are back for blood! How have things changed now that Kaneki is forced to more fully embrace his ghoul side? Find out in the second season, Tokyo Ghoul √A (a.k.a. Tokyo Ghoul Root A).



series synopsis:

The things that go bump in the night are back for a second season – and they're hungrier than ever! In modern day Tokyo, society lives in fear of Ghouls: mysterious creatures that look exactly like humans — yet hunger insatiably for their flesh. None of this matters to Ken Kaneki, a bookish and ordinary young man, until a dark and violent encounter turns him into the first ever Ghoul-human half breed. Trapped between two worlds, Ken must survive the violent conflicts of warring Ghoul factions, while attempting to learn more about Ghoul society, his newfound powers, and the fine line between man and monster.





-------
Scott Green is editor and reporter for anime and manga at geek entertainment site Ain't It Cool News. Follow him on Twitter at @aicnanime.