"Yu-Gi-Oh! GX" also presented in special issue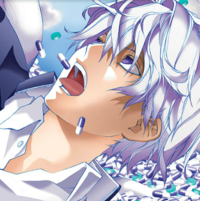 Last month, Shueisha launch a nine story festival of one-shot manga by NisiOisiN (Monogatari) running through their Jump family of magazines as well as the shojo Margaret. The first of these was "heaven" themed RKD-EK9, illustrated by Takeshi Obata (Death Note), and initially publsihed in the December issue of Jump Square, out November 4th.
After releasing a double issue this week, the Japanese edition of Shonen Jump is off for the holidays next week. Without the standard content to run in its English, digital version of the magazine, Viz will instead be offering a special issue with RKD-EK9 as well as a Yu-Gi-Oh! GX one-shot.