The tagline says, "The New Era Begins."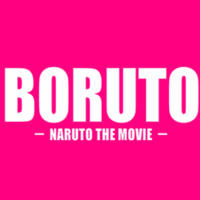 A teaser site for the upcoming anime film Boruto -Naruto The Movie- launches today for an August 2015 release in Japan. While not much information revealed on the site, as the title suggests, the film features Boruto, the oldest son of Naruto Uzumaki and Hinata Hyuga, who first appeared in the 700th episode of Masashi Kishimoto's original manga. According to the Naruto movie official site, the title is tentative.
The film is part of Naruto Shinjidai Kaimaku Project (Naruto's New Era Opening Project) which includes the upcoming stage play, art exhibition, and a sequel manga mini-series for next year.
Boruto is also featured in the latest Shonen Jump released today in Japan
本日発売のジャンプにもボルトが!その他にも、映画のタイアップ情報が盛りだくさん〜\(^o^)/宣伝K #BORUTO #ボルト #NARUTO #劇場版BORUTO pic.twitter.com/bpqDMIe2sq

— 劇場版NARUTO-ナルト-【公式】 (@naruto_movie) December 22, 2014
via: Naruto Movie official Twitter