Including 16 memorable scenes selected by practicing doctors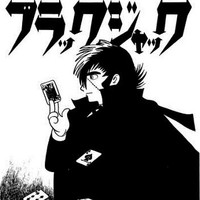 Kyoto International Manga Museum has announced the details of the upcoming special exhibition featuring "God of Manga" Osamu Tezuka's medical mange series Black Jack, titled "Black Jack Stories; Doctors' Choice." It is a collaboration event between the museum and the 29th General Assembly of the Japan Medical Congress 2015 Kansai. The event will include the following displays:
-16 memorable Black Jack scenes selected by practicing doctors
-Manuscript of Black Jack REAL - Kandou no Iryou Taikendan (Black Jack Real; true and inspiring medical experiences) by Miura Mitsuru (The Kabocha Wain)
-Top 30 Most Popular Black Jack Stories
-Photo Opportunity with a life-sized figure of Black Jack
-Exhibition of Medical History
The exhibition is scheduled to be held at Kyoto International Manga Museum (2F, Galleries 1, 2 and 3) from
February 28 to May 10, 2015. The admission to the exhibition itself is free, but a general admission ticket to
the museum is required.
Source: Kyoto International Manga Museum via Comic Natalie
© Tezuka Productions