To follow the story of the 12-episode 1st season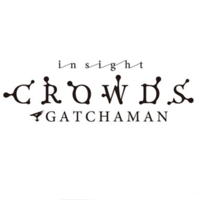 After being teased for months, Nihon TV's official site today finally confirmed that Gatchaman Crowds Insight, the second season of the Gatchaman Crowds TV anime series produced by Tatsunoko Production, is set for 2015.
The first season was produced as a reboot of Tatsunoko's most popular action series Science Ninja Team Gatchaman, and aired for 12 episodes from July to September 2013. Currently no details about the second season has been revealed except its title logo, it will reportedly tell the after-story of the main characters of the first season.
Gatchaman Crowds Insight is scheduled to premiere on Nihon TV at some point in 2015.
© Tatsunoko Production/Gatchaman Crowds Insight Production Committee