7th single "Mayomayo Compass wa Iranai" hits stores March 4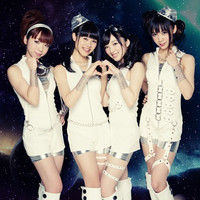 Record company Lantis today posted a short version PV for four-member anime voice actress unit StylipS' upcoming 7th single "Mayomayo Compass wa Iranai" (We don't need Meimei Compass) on its official YouTube channel. The song is written by Aki Hata (Love Live!) and composed by Kyo Takada (Love Live!, Milkey Holmes), and will be featured as the 2nd ED theme for the ongoing TV anime Gundam Build Fighters Try.
The CD single is scheduled to be released in two editions on March 4. The artist edition comes with a DVD containing the full PV and special footage, while the anime edition additionally contains two solo songs by Moe Toyota and Miku Ito.
StylipS' current members are:
Arisa Noto (Mihari Otosuna in The Comic Artist and Assistants)
Maho Matsunaga (Erena Todou in Love Live!)
Moe Toyota (Fumi Kujo in Jinsei)
Miku Ito (Katyusha Akae in Yuri Kuma Arashi)
"Meimei Compass wa Iranai" short PV
StylipS artist photo (C)Style Cube
via: Lantis