The voice of Chris (Cross Ange), Sumika Izumino (Yuri Kuma Arashi)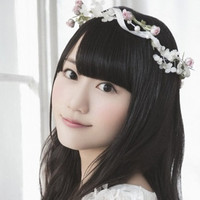 19-year-old popular voice actress Yui Ogura will release her 1st solo album "Strawberry JAM" from King Records on March 25. She is currently voicing Chris in Cross Ange: Rondo of Angels and Dragons, Sumika Izumino in Yuri Kum Arashi, and Maya Shimon in World Break: Aria of Curse for a Holy Swordsman.
While performing with Kaori Ishihara as two-member unit YuiKaori since 2009, Ogura has released four solo singles. The 12-song album "Strawberry JAM" includes all of he solo singles with a newly-recorded song "Happy Strawberry." The limited editions come with a DVD or Blu-ray disc containing all of her PVs.
She is also planning to hold her 1st solo live concert at Pacifico Yokohama National Convention Hall
(capacity: 5,000) on July 5. Purchasers of the first press of the limited editions of the album will receive
a serial number to entry the precedent lottery for the concert.
Yui Ogura © Copyright King Record.Co.,Ltd.
2nd single "Baby Sweet Berry Love" short PV (May 8, 2013)
3rd single "Charming Do!" (January 29, 2014)
4th single "Tinkling Smile" (August 13, 2014)
via: BARKS