Directed by Rupert Sanders (Snow White and the Huntsman)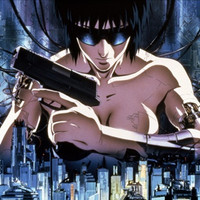 Walt Disney Pictures has announced a release date for the long-awaited live-action adaptation film of Ghost in the Shell, the popular Japanese sci-fi action franchise created by Masamune Shirow. The Rupert Sanders-directed film is set for release in the U.S. on April 14, 2017, one week after Guillermo del Toro's Pacific Rim 2. It will be Sanders' second feature film after Snow White and the Huntsman in 2012. Avi Arad and Steven Paul serve as producers, William Wheeler (The Reluctant Fundamentalist) writes the script.
It was announced last week that Scarlett Johansson has signed on to star in the film. But it has not been confirmed whether the non-Asian actress will play the original protagonist Motoko Kusanagi, or a totally new character for the film.
via: Deadline