All-new sequel film opened on 103 screens in Japan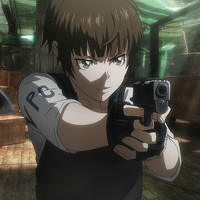 The highly-anticipated feature film edition of PSYCHO-PASS opened on 103 screens in Japan last Friday, January 9. Though it received "R15+" rating by Eirin (Film Classification and Rating Committee) due to its strong violence scenes including murder and human body's damage, it debuted 4th in the weekend box office, earning an impressive 136,899,100 yen on 93,164 admissions.
The anime film made more money than Liam Neeson's third and final entry of the Taken franchise, Taken 3 (Japanese title: 96 Hours: Requiem), which debuted fifth place earning 120,666,200 yen on 353 screens. The four-day total from Friday to Monday (yesterday was a Japanese national holiday, Coming of Age Day) was 247,582,300 yen on 171,545 admissions.
2nd trailer
1st trailer
Poster visual
Source: Akiba Souken, Movie Walker
© "PSYCO-PASS" Production Committee