The highly anticipated film opens in Japan on April 18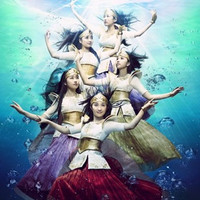 It has been confirmed that five-member Japanese idol group Momoiro Clover Z will perform the theme song for the upcoming anime film Dragon Ball Z: Fukkatsu no F (Resurrection of F). A Toei Animation's producer explains, "We've heard that the members are big fans of the series, and understand its world really well. That's why we chose them as the theme song performers."
A 19-year-old member of the group Shiori Tamai says, "It's a great honor for us to perform the theme song for Dragon Ball, which has great history and is one of the representative anime works of Japan. Since both the series and us have 'Z' in common, we hope it will be a song loved by all of the Dragon Ball fans!" The title of the song and release schedule will be announced shortly.
As reported, four-member Japanese hardcore punk band Maximum The Hormone's 2008 song "F" will
be featured in a battle scene of the film as well. Dragon Ball Z: Fukkatsu no F is scheduled to be released
in 2D and 3D (for the first time in the anime series) in Japan on April 18.
Momoiro Clover Z
2nd teaser for the film
Poster visual
via: Comic Natalie
© Bird Studio, Shueisha/2015 "Dragon Ball Z" Production Committe
© STARDUST PROMOTION INC,