Uniquement disponible en anglais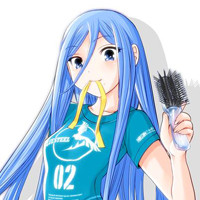 Si vous possédez un simple abonnement Premium Animé à Crunchyroll, vous avez désormais accès à certains mangas en ligne. Vous pouvez ainsi suivre en simulpub (en même temps que la publication au Japon) Arpeggio of Blue Steel d'Ark Performance (Commando Samouraï 1549), Action Mask de Dat Nishiwaki (Fate/stay night), Okitenemuru de Renda Hitori (King's Game), Inside Mari de Shûzô Ôshimi, The Legend of Onikirimaru de Kei Kusunoki (Innocent W, Butter Virgin) ou encore plusieurs mangas de Moyoco Anno (Happy Mania, Sakuran). Plus d'informations sur www.crunchyroll.com/comics/manga ou en téléchargeant directement l'application dédiée disponible sur iTunes ou Android.
Pour le moment, tous ces mangas ne sont disponibles qu'en anglais. Comme nous l'avons déjà expliqué, nous travaillons actuellement sur une version française de cette offre, mais c'est un grand chantier qui demande encore du temps pour être mis en œuvre.
Rappelons que l'abonnement Premium Animé de Crunchyroll est de seulement 4,99 € par mois. Il vous donne un accès immédiat et sans publicité à l'ensemble du catalogue des séries d'animation disponibles sur Crunchyroll, notamment tous les titres en simulcast.