Book store worker recognize best manga of 2014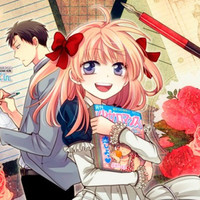 Because the prize is selected by book store workers rather than publishing industry insiders or artistic luminaries, the Manga Taisho Awards have the potential to be a bit more populist and a bit more free wheeling than other major manga awards. The 2015 process is now underway with the Manga Taisho Executive Committee's announcement of the 14 titles selected in the first round.
Works needed to be published in 2014 and less and at their eighth volume or less to be eligible. 92 book store experts suggests 234 works, from which the top 14 were.
Innocent by Shinichi Sakamoto, running in Shuukan Young Jump - The story of Charles-Henri Sanson, the Royal Executioner of France during the reign of King Louis XVI and High Executioner of the First French Republic.
Makoto Fukami and Sadayasu's Ousamatachi no Viking, running in Big Comic Spirits
Akiko Higashimura's Kakukaku Shikajika, running in Cocohana. An autobiography about the manga author's time in an art class lead by an eccentric teacher who yells at students and draws with a bamboo sword
Kasane by Daruma Matsuura's Kasane the dark, psychological examination of beauty from manga magazine Evening, follows the bullied young woman whose stunning actress mother leaves her a special tube of lipstick that offers the ability to swap faces.
Monthly Girl's Nozaki-kun by Izumi Tsukabi
A Silent Voice - Koe no Katachi by Yoshitoki Oima
Kodomo wa Wakatte Agenai by Rettou Tajima , running in Morning
Dmitrii to Moninsu by Fumiko Takano, volume volume from Matogrosso/East Press
Blue Giant, jazz manga by Shinichi Ishizuka, running in Big Comic
Haruko Ichikawa's Houseki no Kuni, running in Afternoon. The story revolves around the people whose bodies are made of beautiful crystal like jewels and the battles against enemies from the moon who want their bodies.
Tomo Takeuchi's Ballroom e Youkoso, running in Big Comic. A dancesport series about an aimless middle school student saved from delinquents by a mysterious man who introduces him to ballroom dancing.
Boku dake ga Inai Machi by Kei Sanbe, running in Young Ace, about a struggling manga author promoted by supernatural forces to help people
Boku no Hero Academia by Houhei Horikoshi, running in Shonen Jump, about a boy with dreams but no super powers in a world where powers are common place
Kore Yamazaki's supernatural fantasy/mysteryThe Ancient Magus' Bride
North America manga licensor Seven Seas describes the series
Hatori Chise has lived a life full of neglect and abuse, devoid of anything resembling love. Far from the warmth of family, she has had her share of troubles and pitfalls. Just when all hope seems lost, a fateful encounter awaits her. When a man with the head of a beast, wielding strange powers, obtains her through a slave auction, Chise's life will never be the same again.

The man is a "magus,"a sorcerer of great power, who decides to free Chise from the bonds of captivity. The magus then makes a bold statement: Chise will become his apprentice—and his bride!
------
Scott Green is editor and reporter for anime and manga at geek entertainment site Ain't It Cool News. Follow him on Twitter at @aicnanime.