Details will be announced shortly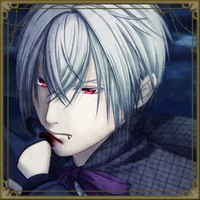 It has been confirmed that a TV anime adaptation of Cucuri's mystery game app for Android/iOS, Vampire Holmes, is in the works for an April 2015 premiere. The game started servie on November 13, 2014. While no details has been revealed, the company has launched the official Twitter for the franchise to release the latest information including the voice cast and on-air dates. The first chapter of the game is now available for free.
The game features a character named Holmes in London, but against his name, he is a private detective
who dose not reason, or not even explain mysteries. However, he always solves the cases requested. He
secretly undertakes a mission from the Metropolitan Police of London to search vampires.
Source: "Vampire Holmes" official website via Animate. TV
© Cucuri