Hot new offerings from the figma and Nendoroid lines, and much more!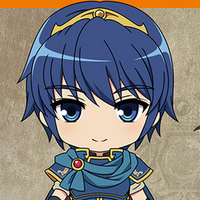 I think it's safe to say that--among figure collectors--Good Smile Company is held in pretty high esteem. From the highly-articulated figma line to the adorable Nendoroids to extremely high-quality static figures, Good Smile Company brings our favorite characters to our shelves, desks, and nightstands (what, I don't judge).
Good Smile's entire WonderFest lineup was revealed in a recent gallery, and it's a big one! I don't want to post the entire gallery here--I want to leave some surprises for you--but here are some highlights!
Yu-gi-Oh's Black Magician Girl
Infinite Stratos' Charlotte Dunois
DRAMAtical Murder's Koujaku
Pacific Rim's Gypsy Danger
Kirby, I think. Maybe Jigglypuff?

No idea who these guys are, some turtles from space or something in that Michael Bay movie?

Monogatari's Kiss-Shot Acerola-Orion Heart-Under-Blade
Fate/stay Night's Rin 2.0
Guilty Gear Xrd -SIGN-'s Ramlethal
If you don't know what this is, I don't know what to say
Love Live! School Idol Project's Honoka
Cardcaptor Sakura's Sakura, this time in a "Battle Costume Ver."
Kill la Kill's Mako, in her Goku Uniform!
The Legend of Zelda's Link, just in time for that live-action series (if it's actually happening)
Majora's Mask Link Nendoroid, the perfect companion for your Wind Waker Link Nendoroid
Magic Knight Rayearth's leading ladies, in figma form
Dragons Crown's Sorceress (insert gibberish here)

Ryu ga Gotoku/Yakuza's Kiryu, who I'm already saving a spot on my desk for
Fire Emblem's Marth, because Good Smile Company does not care about your wallet
That's just not cool, GSC. I strongly recommend you check out the full gallery for even more figures that are coming down the line--what are you most looking forward to? Sound off in the comments and let us know!