Anime voice cast will also perform at an Akihabara theater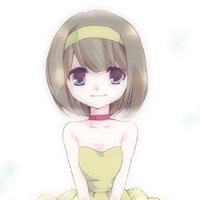 A teaser site for the upcoming TV anime adaptation of Ai's idol-themed web manga Million Doll yesterday launched with a main visual, announcing its director and script writer. Keiichiro Kawaguchi, who has directed over 20 anime titles in his 10 years directorial career, serves as the director, with Momoko Murakami (Pretty Rhythm Aurora Dream, Magical Warfare, Locodol) as script writer.
From 2005 to 2014, Kawaguchi directed MÄR (2005-2007, 53rd to 10snd episode), Pinky:st. (OVA/2006), Getsumento Heiki Mina (2007), Hayate the combat butler (2007-2008), Moetan (2007), The Idolmaster Live For You! (OVA bundled with the game/2008), Zettai Karen Children (2008-2009), Nyan Koi! (2009), Yutori-chan (web anime/2009-2010), Nanami Madobe (anime CM/2010), Zettai Karen Children: Aita Zousei! Ubawareta Mirai? (OVA/2010), Kowarekake no Orgel (film/2010), Princess
Resurrection (OVA/2010), Mayoelle Otokonoko (OVA/2010), Kantan Pacemaker Nyumon (web anime/2010),
Sket Dance (2011-2012), Mayo Chiki! (2011), VitaminX Addiction (OVA/2011), OniAi (2012), Minami-ke
Omatase (OVA/2012), Minami-ke Tadaima (2013), Rescue ME! (OVA/2013), Minami-ke Natsuyasumi
(OVA/2013), Hunter × Hunter: The Last Mission (film/2013), Dragon Collection (2014) and Jinsei (2014).
The manga started its serialization via the free web manga site GANMA! in December 2013 and the
latest 51st episode was just posted last Wednesday. The story follows a hikikomori (a person who
withdraws from society and stays in the room all the time) idol otaku girl Suuko. Her only speciality is
to increase popularity of female idols using her blog. One day she finds a local idol in Itoshima-city,
Fukuoka Prefecture, named Itorio. She tries to promote her, but Ryusan, who is called "Charisma" in
the idol business scene, and an underground idol Mariko stand in her way.
The Asahi Production (Himegoto, Orenchi no Furo Jijou)-produced TV anime is slated for this July.
At the same time, the yet-announced voice cast are scheduled to perform plays at the Akiba Cultures
theater between July and September.
「GANMA!(ガンマ)」にて連載中の人気WEBコミック『ミリオンドール』アニメ化プロジェクト始動!アイドルを取り巻くリアルな現実を描いてゆきます。2015年7月放送開始! ティザーサイト⇒http://t.co/61HPj84MSr pic.twitter.com/mFwC6YLohd

— TVアニメ『ミリオンドール』公式 (@million_doll) February 10, 2015
Source: "Million Doll" TV anime teaser site
(C)Ai/COMICSMART INC./"milliondoll" Committee