Some classic performances and favorite roles come up in a bit of a different context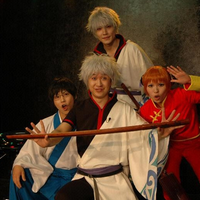 Some classic performances and favorite roles came up in a bit of a different context in the latest Charapedia 10,000 reader poll. Here, fans were asked about the cases where things got a bit weird when voice actors were matched to anime roles. 240 pairings were suggested by a pool that was 56% male, and 82.2% from Japanese fans in their teens and 20's.
30) Shuichi Ikeda as Char Aznable (The Gundam franchise)
29) Yasuo Yamada as Lupin III
28) Suzuki Tatsuhisa as Takao Kazunari (Kuroko's Basketball)
27) Kana Hanazawa as Nadeko Sengoku (Monogatari Series)
26) Yuki Kaji as Eren Yeager (Attack on Titan)
25) Nobuyo Ooyama as Doraemon
24) Yoshino Nanjou as Eli Ayase (Love Live!)
23) Aya Hirano as Haruhi Suzumiya (The Melancholy of Haruhi Suzumiya)
22) Chiwa Saito as Hitagi Senjougahara (Monogatari Series)
21) Sakura Tange as Sakura Kinomoto (Cardcaptor Sakura)
20) Ari Ozawa as Chiyo Sakura (Monthly Girls' Nozaki-kun)
19) Kenshou Ono as Kuroko Tetsuya (Kuroko's Basketball)
18) Saori Hayami as Yukino Yukinoshita (My Teen Romantic Comedy SNAFU)
17) Megumi Hayashibara as Lina Inverse (Slayers)
16) Jun Fukuyama as Lelluch Lamperouge (Code Geass: Lelouch of the Rebellion)
15) Daisuke Ono as Joutaro Kujo (Jojo's Bizarre Adventure)
14) Hiroshi Kamiya as Levi (Attack on Titan)
13) Rie Kugimiya as Taiga Aisaka (Toradora!)
12) Mamoru Miyano as Shuu Tsukiyama (Tokyo Ghoul)
11) Satomi Arai as Kuroko Shirai (A Certain Series)
10) Mayumi Tanaka as Monkey D. Luffy (One Piece)
9) Masako Nozawa as Son Goku
8) Daisuke Ono as Sebastian Michaelis (Black Butler)
7) Hiroshi Kamiya as Koyomi Araragi (Monogatari Series)
6) Nobuhiko Okamoto as Accelerator (A Certain series)
5) Yoshitsugu Matsuoka as Kirito (Sword Art Online)
4) Hiroshi Kamiya as Izaya Orihara (Durarara!!)
3) Kana Hanazawa as Kosaki Onodera (Nisekoi)
2) Aki Toyosaki as Yui Hirasawa (K-On!)
1) Tomokazu Sugita as Gintoki Sakata (Gintama)
------
Scott Green is editor and reporter for anime and manga at geek entertainment site Ain't It Cool News. Follow him on Twitter at @aicnanime.