Not much to go on yet, but good news regardless!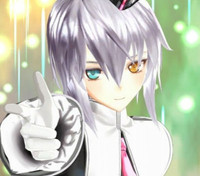 Sega's latest action in the realm of video games has been to file the trademark for "Shining Seed" in Japan. It's a pretty exciting notion, as this could mean it's the latest addition to Sega's long-running Shining RPG series.
The trademark was filed back on January 28 and went public on February 10, but we're just now hearing of it. It looks like we could be looking forward to a brand new game in the near future.
What would you like to see out of a new Shining game? Harder difficulty? A different developer taking the reins? Sound off in the comments below!
[via Gematsu]
-------
Fueled by horror, rainbow-sugar-pixel-rushes, and video games, Brittany is a freelancer who thrives on surrealism and ultraviolence. Follow her on Twitter @MolotovCupcake and check out her portfolio for more.